Attention Food & Beverage industry folk! Poached Jobs and Shoes for Crews are partnering up for a free shoe giveaway!
As industry veterans, we understand the struggle of finding comfortable, slip-resistant and affordable work shoes, which is why we've become such fans of Shoes for Crews… if you haven't already noticed. So we're excited to announce that we're giving away a gift certificate for a free pair of shoes from Shoes for Crews.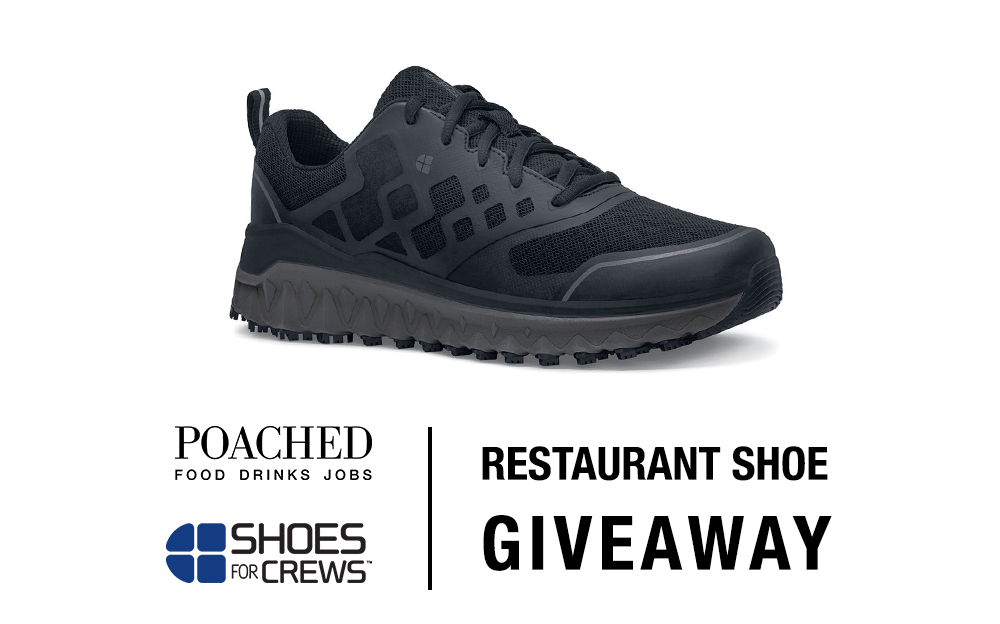 Shoes for Crews has more than 30 years as a leader in safety footwear. With dedicated research in safety and comfort, they've easily become a go-to choice for restaurant folk who work on their feet for hours on end, and in sometimes less than ideal environments.
Need a new pair of work shoes? Go to Facebook and comment with the name of the restaurant you work at and tag two fellow co-workers!